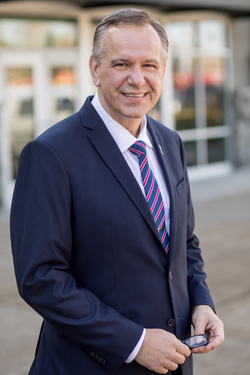 " The right choice for every home seller is to hire the right marketing team to sell their home"

- Christopher Dean -

2020 Realtor of the Year!
Eugene Association of Realtors

Accredited Luxury Home Specialist (ALHS) and Certified Real Estate Negotiator (CREN)
As a Certified Real Estate Negotiator (CREN) Christopher Dean understands that negotiation skills are the backbone of a successful Realtor and his negotiation strategies and tactics are critical in achieving your goals and making deals happen.

Christopher Dean also holds The Accredited Luxury Home Specialist (ALHS) Designation. This is a testimony to his commitment and knowledge of the up-scale marketplace. The Designation also signifies Christopher's has a proven track record in the field of luxury properties as demonstrated by verified closed escrows.

As a Listing Specialist Christopher Dean is the premier real estate expert you turn to when selling your home in Eugene/Springfield. His innovative marketing campaigns using both traditional and online platforms will match your home with the right buyers for the right price getting you the most money from your property. Christopher Dean understands the concerns and frustration of selling your home in the current market and he is committed to making to making you feel at ease throughout the process. From setting the correct price to working with you until the close of escrow Christopher Dean has the proven plan that works and gets results.

As an agent with Bennett & Dean Real Estate Christopher is committed to fast, professional and courteous personal service to help you understand and feel at ease throughout the home selling process.

Christopher Dean knows the Eugene/Springfield real estate market and is prepared to sell your home to the right buyer for the best price.
A native of Grand Rapids, Michigan, Mary was educated at Vassar College and the University of Michigan with a major in Theater. Divorced, Mary has four grown children and two grandchildren,and over the years has lived in New York State, Fort Lauderdale, Florida, Bloomington, Indiana, Chicago, Los Angeles and Puerto Rico before moving to Eugene in 1989. Her daughter Kate, an avid horsewoman, has worked with her in their real estate company as a partner and broker since 2008;her son-in-law, Chris Dean, since 2005.
Mary is a past member of the Eugene Delta Rotary Club and served on the Board of Directors there, and at the Lord Leebrick Theatre, the Eugene Opera and the fundraiser committee for the Foster and Adoptive Association of Lane County.
First licensed in Lane County in 1990, Mary has many years of experience and a broad range of knowledge about housing styles, condition, repairs, neighborhoods, schools, financing, negotiations and contracts. Having lived in eight states before coming to Oregon, she has a special appreciation of the benefits of living here. 95% of Mary's clients are referred to her or are former clients. She seldom advertises her services giving her a higher budget for advertising her listings. Mary prides herself on giving her clients personal attention. Feel free to ask for references. There are happy homeowners all over Lane County who chose Mary Bennett to help them make their most important, and often largest investment. What Mary does has nothing to do with "sales". Its all about providing excellent service.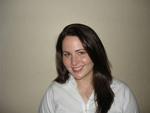 Kate Dean became a licensed Real Estate broker in 2008 and has since built a reputation for outstanding client relationships. She values her clients and always puts their needs and concerns first.
Her professionalism and genuine enthusiasm when working with both buyers and sellers and her extensive knowledge about the Eugene/Springfield real estate market, makes the process of buying or selling a home a comfortable and enjoyable experience for her clients. She understands and respects the her clients needs while searching for a new home and it is her patience and willingness to listen that makes her one of Lane County s premier Real Estate Agents.

In addition to her real estate back ground Kate is a graduate from the University of Oregon and is an avid horsewoman. Before entering real estate Kate was a horse trainer and gave dressage lessons. Her extensive equine knowledge gives her the unique ability to understand what makes a good horse property.